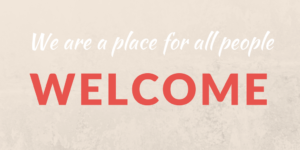 We are located across from Montgomery Village.
2500 Patio Court, Santa Rosa, CA 95405
Phone: (707) 542-4272
Email: office@churchoftheroses.org
OFFICE HOURS
Monday: 9 am - 3 pm
Tuesday: 9 am - 3 pm
Wednesday: 9 am - 3 pm
Thursday: 10 am - 2 pm
Friday: Closed
 "We are a refuge for the lonely, friendless, and stranger. Our sanctuary is a sacred place where peace is promoted and love generously shared. The ministry of our church provides a safe and healthy environment for children to learn from healthy role models of all ages. Inspiration to live with hope and a sense of purpose is promoted during every Sunday worship service as we encourage all to praise God for our many blessings and learn how to closely follow the best role model who ever lived, Jesus Christ."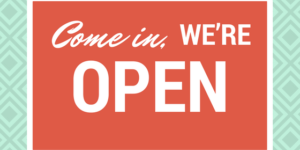 WHAT TO EXPECT

SUNDAY WORSHIP 10 am to 11 am in the sanctuary. Pastor Cindy's messages are engaging and thought-provoking. Her science and theology sermon series are especially popular. The chancel choir and bells choir is directed by Barbara McElroy. We use projection to help see the words of the service and the hymns. Periodically we show videos and slideshows to creatively add to the worship experience.
SACRED SPACE  6:30 pm–7:30 pm on the first Sundays of the month in Bowen Hall (enter through the parking lot). Meditate, pray, and experience God through creative worship in community. Please check the calendar to confirm that there will be a service that month.
 FIRST FRIDAY VESPERS 5:30 pm – 6:15 pm during certain times of the year. This is a shorter service with candles and meditative music featuring the guitar and cello. Join us. It's a great way to begin your weekend!
HEARING IMPAIRED? Let an usher know so they may provide you with audio equipment during the service.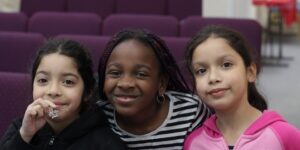 CHILDREN
We have a Sunday School for older children and a Nursery Room off the lobby where parents can stay with younger children as they listen and view the service.
Note: non-worship children's activities include Summer Family Movie Nights, Parent Night Out, Vacation Bible School, Easter Egg Hunt, etc.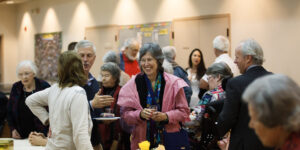 FELLOWSHIP
We get together in Bowen Hall for coffee, cookies and fellowship. Often we have adult forums with special speakers following our worship services to add to our adult education opportunities.
Pastor Cindy is always glad to meet with visitors and friends of the church to help you connect to our church. We want to be supportive to help you with your faith journey during this season in your life.
Please pick up a welcome bag on your way out. Learn about YOUR CHANCE TO MAKE A DIFFERENCE. Ask about our local and international service projects.