RIPE FOR CHANGE documentary with filmmaker JED RIFFE!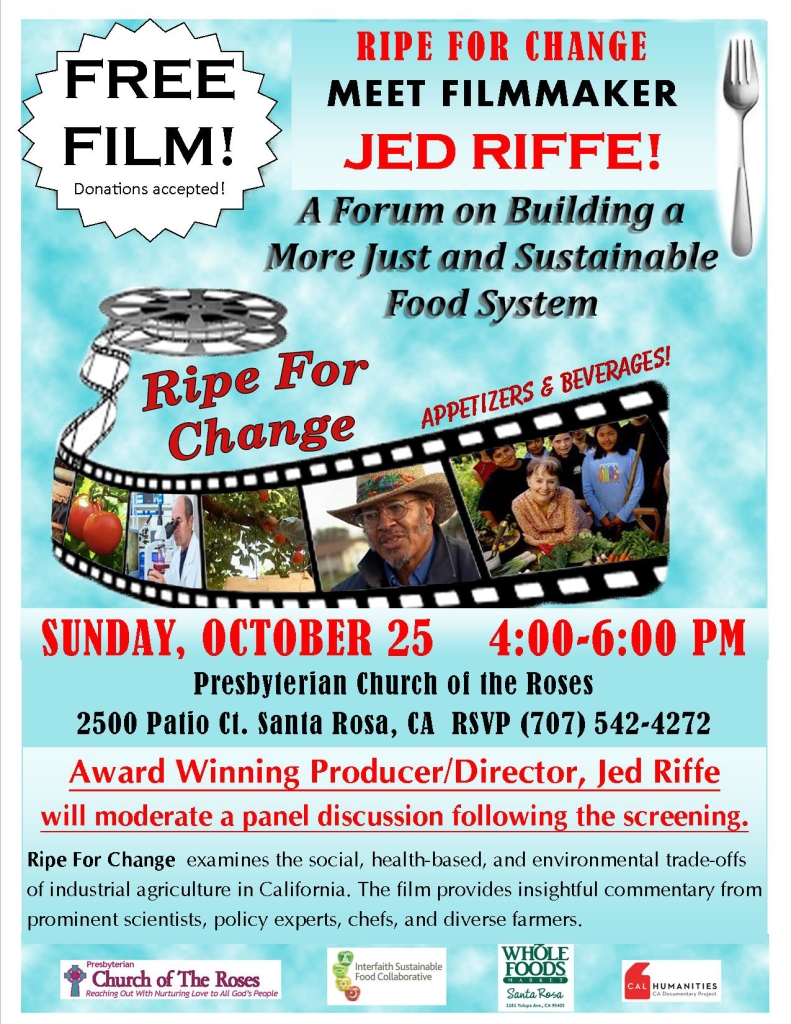 Join director & producer Jed Riffe for our free screening of his award-winning film, "RIPE FOR CHANGE"! October 25, 2015 from 4-6 pm
Connecting Farm to Fork: A Forum on Building a More Just and Sustainable Food System.
Ripe for Change is a fascinating documentary that explores the intersection of food and politics in California over the last 30 years. It illuminates the complex forces struggling for control of the future of California's agriculture, and provides provocative commentary by a wide array of eloquent farmers, prominent chefs, and noted authors and scientists.
In collaboration with Interfaith Food Sustainability Collaboration (IFSC) we bring you a screening of the award-winning film "Ripe For Change" on Sunday, October 25, 2015 from 4-6 pm followed by a panel discussion moderated by the producer.
Watch the trailer for a preview of this brand new documentary: https://vimeo.com/120744469
Appetizers, beverages, popcorn and ice cream will be provided. Suggested donation is $5-20.
RSVP (707) 542-4272 to this free Santa Rosa event!
For more information on IFSC, please visit www.interfaithfood.org