Music Inspires Faith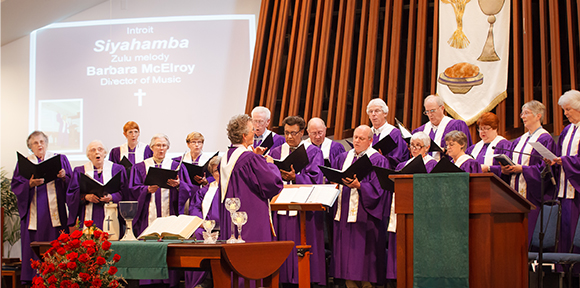 Chancel Choir
The Church of the Roses Chancel Choir is open to all singers wanting to make a "joyful noise" unto the Lord. We are a group of non-professional, but passionate singers and we invite you to join us!
We sing every Sunday morning for worship services and sing two large cantatas a year.
We meet on Thursday evenings in the Sanctuary from 7:30 p.m. to 9:00 p.m. Please join us!
---
Bellissimo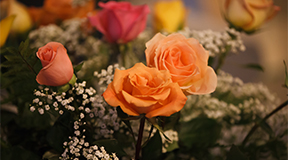 Our hand bell choir works with four octaves of bells. We perform for the morning worship services once or twice a month and on special occasions. Bellissimo meets on Thursday evenings at 6:00 p.m. in the Sanctuary. We invite anyone who can read music to check us out. Prior hand bell experience not required.
---
Roses Signature Concert Series
Church of the Roses hosts the Roses Signature Concert Series. These concerts feature mostly Sonoma County musical groups, and take place once a month. The concerts are open to the community. Please check our "Roses Signature Concert Series" webpage for more information.

Choir Member Login
Please log in to access your music.
---
Interested in Joining the Choir?
Contact Barbara McElroy, Director of Music