Compassionate Service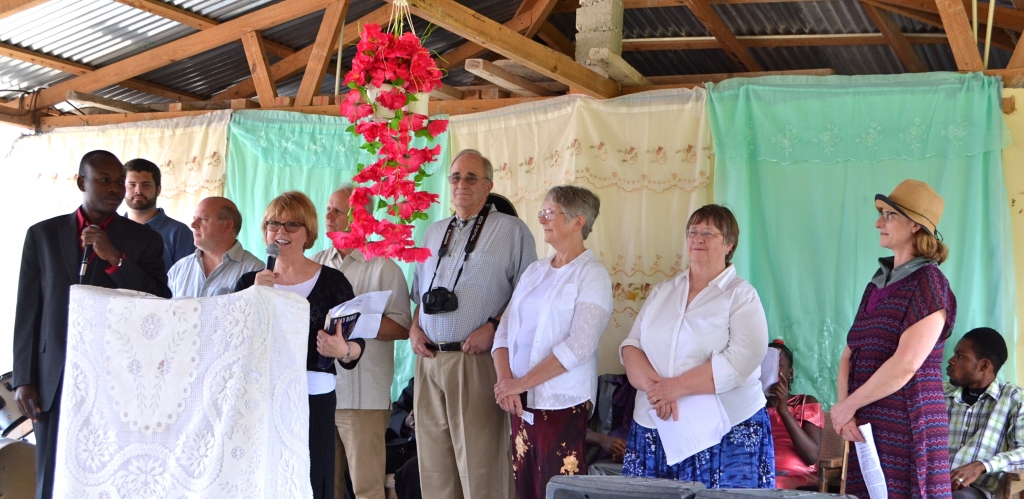 The Church and World committee organizes the mission activities of the Church of the Roses. Since 1952 the Church of the Roses has been in mission and service both to our local and global denominational needs and to our community as a whole.
---
Missions
Montgomery High School Breakfast Program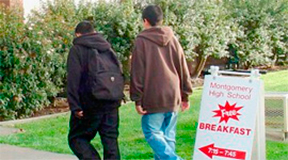 In our church we directly provide the Montgomery High School Breakfast Program which consists of a warm breakfast, smiling faces, and other assistance to any local student who comes to our door, free. This program was created at our church and has been operating for over 10 years. We welcome over 100 students daily!
Montgomery High School Breakfast
No reservation required – just show up when you can and showing up once doesn't commit you to being there every day.
Pizza & pancakes! All MHS staff & students are welcome. No reservations No charge! Church of the Roses members are invited too!
Volunteer for the Breakfast Program
---
Giving Tree
Every year at Christmas, we have a Giving Tree project coordinated by the Deacons that provides a large box of food, fresh produce, a turkey, and presents for over 60 families in the Santa Rosa region.
---
Alternative Gift Market
The Church and World committee organizes an Alternative Gift Market that supports many worthy non-profit service organizations around the world.
Join the Alternative Gift Market
---
Haiti Mission
HAITI TRIP 2016 takes place June 5-11! Learn more about it by clicking HERE!
In 2014 our church began organizing trips to Haiti under the leadership of Pastor Cindy Alloway and Kathryn Culver in partnership with the Foundation for Peace. A team of nine people traveled to the region of Ganthier, Haiti and built an aquaponic garden for the Hope House children's home, and delivered 52 backpacks full of school supplies, and planted 72 Moringa trees for the CAD children's home. We established a faith-based relationship with the Kwa Kok church and made many new friends. We hope to return every year.
"Join the Church of the Roses Haiti Mission trip"
---
Vacation Church School – day camp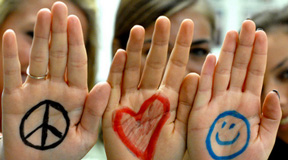 At Clean Water for All God's Children VCS, we will be learning about Living Waters for the World, the water purification project that is providing pure water for many people in parts of the world where the water supplies are contaminated. It is a relevant theme in this drought!
June 8th – 12th, 2015 from 9 am – 12 pm for children ages 4 to 10. Register now $5 for the week.
Register for Vacation Church School
---
Care

Deacons
The Deacons have developed "The Church Buddy" program to facilitate a ministry of empathy and caring while enhancing our communication network. Each Deacon has been assigned a group of church members to be their "Church Buddy". They do not replace Pastor Cindy for pastoral care but offer another resource person in the church that can provide caring home visits, connect you with the church programs/activities, and has a list of supportive community resources.
Stephen Ministry
Adult Ministries
Prayer Requests
Practicing Compassion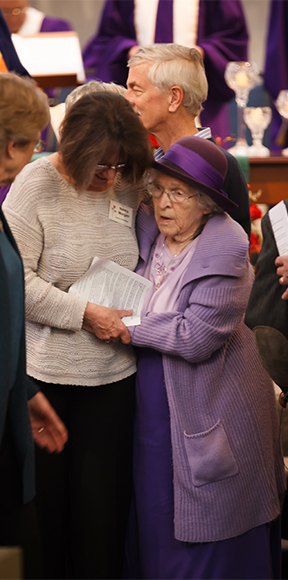 Disaster Relief
The Church of the Roses also supports the Presbyterian Disaster Assistance and One Great Hour of Sharing
---
Help Your Neighbor
Additional local and global programs we support are:
•    Hope Counseling Services
•    Imani Presbyterian Fellowship
•    SW Community Health Center
•    Habitat for Humanity -Sonoma County
•    The Interfaith Network
•    Redwood Empire Food Bank
•    Cook College in Arizona
•    Dr. Leslie & Cynthia Morgan, missionaries in Africa
•    Meals on Wheels
•    CHOP's Teen Club
•    Task Force for the Homeless
•    The Living Room
•    Westminster Woods
•    Salvation Army
•    F.I.S.H. – Friends in Service Here
So many people benefit from all you do and give. THANK YOU.