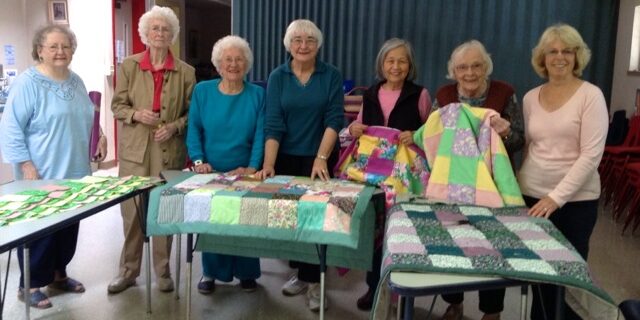 Hospice is grateful for the hard work and dedication that go into making these gorgeous quilts! Everyone is welcome to join.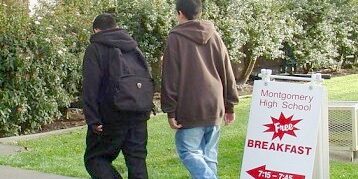 MHS Free Breakfast Program
Breakfast is served free of charge every school morning in our multipurpose room. Church of the Roses is located a block away from Montgomery High School and is in an ideal location to provide a warm nutritious breakfast and a safe gathering place for young people. An average of 125 students a day participate in the volunteer-run breakfast program. There is a different crew and crew leader every day of the week. The volunteers that make up the breakfast crews are usually congregation members, MHS parents or MHS alumni.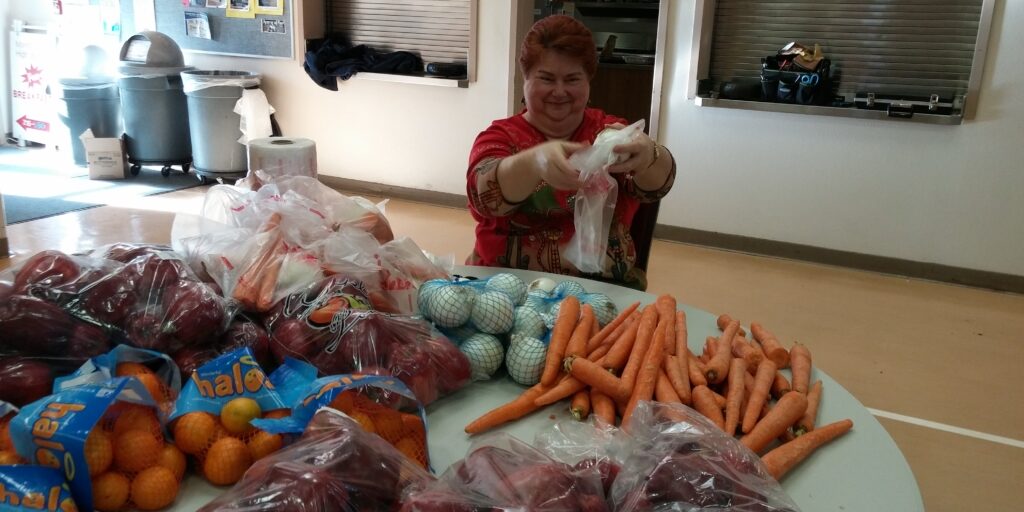 The Giving Tree & Food Pantry
Every year at Christmas, we have a Giving Tree project coordinated by the Deacons that provides a large box of food, fresh produce, a turkey, and presents for over 60 families in the Santa Rosa region.
We are also a Food Pantry. Call to learn more.

Fair Trade & Alternative Gifts
Improve someone's life, purchase Fair Trade coffee, chocolate, tea, earrings, scarves, etc. Alternative gifts such as donations to Doctors without Borders, Hope House Haiti, Hefer International,etc. are also available during the Christmas Season.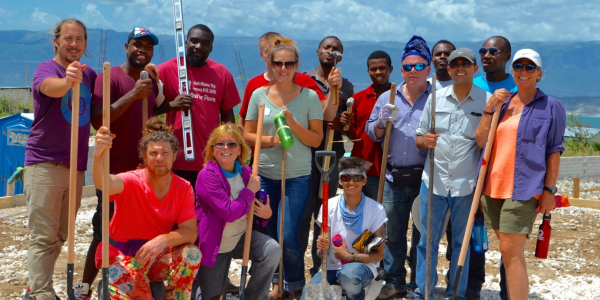 In 2014 our church began organizing trips to Haiti under the leadership of Pastor Cindy Alloway and Kathryn Culver in partnership with the Foundation for Peace. We have built an aquaponic garden, delivered school supplies, planted 72 trees and made many new friends. This year we worked with two orphanages.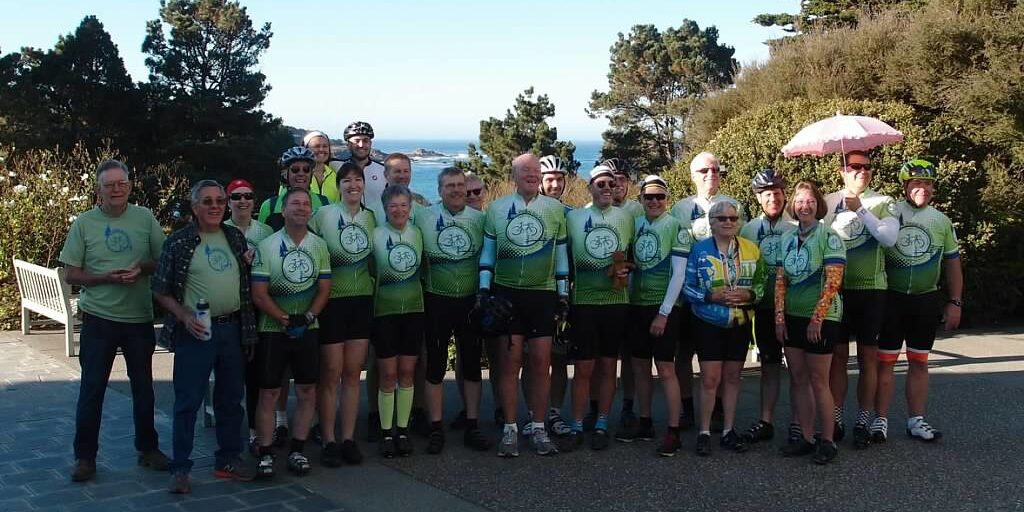 This is a presbytery-wide fundraiser for local hunger programs. Last year, our church team raised $9,500 for the Redwood Empire Food Bank!
Help Your Neighbor
Additional local and global programs we support include:
• Hope Counseling Services
• Imani Presbyterian Fellowship
• SW Community Health Center
• Habitat for Humanity -Sonoma County
• The Interfaith Network
• Redwood Empire Food Bank
• Cook College in Arizona
• Dr. Leslie & Cynthia Morgan, missionaries in Africa
• Meals on Wheels
• CHOP's Teen Club
• Task Force for the Homeless
• The Living Room
• Westminster Woods
• Salvation Army
• F.I.S.H. – Friends in Service Here