Everyone is Welcome!
Presbyterian Church of the Roses
Sundays 10 am
2500 Patio Court,
Santa Rosa, CA 95405
707-542-4272
(Located across from Montgomery Village.)

Historic Presbyterian Church of the Roses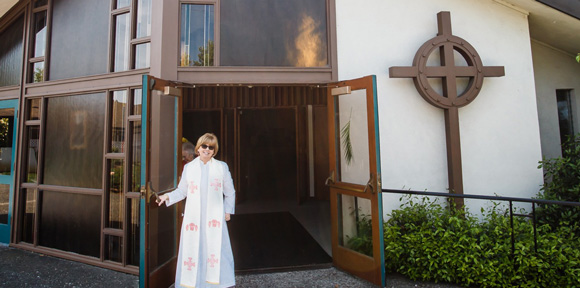 Presbyterians hold much in common with other Christian groups. At the same time, we offer a unique and attractive approach to Christian faith.
Our Faith Includes:
In life and in death we belong to God.
In order to understand God, we look to Jesus Christ, who made God known. We learn about Jesus through the Bible and through experience – our own and that of other Christians.
Faith in Jesus rescues us from the power of sin and evil, which are real in our world.
Jesus calls those who believe and trust in him to special work in the world, and blesses them with life eternal – a life which we can begin to enjoy right now.
Our special work in the world is the work of love and acceptance, striving with others for justice, freedom, and peace.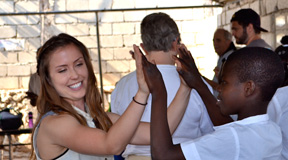 We are able to do the work to which Jesus calls us by the power of God's Holy Spirit.
The Holy Spirit uses these "tools" and others to empower and equip Christians: the Bible; preaching; the sacraments – which are Baptism and Holy Communion; and Christian fellowship.
Nothing can separate us from the love of God in Christ Jesus our Lord.
More about who we are
---
"Nothing can separate us from the love of God in Christ Jesus our Lord!"
---
Our Mission is to:
Be an inclusive, caring Christ-centered community.
Follow the Holy Spirit's guidance as we live and proclaim the Good News of God's love, peace and justice.
Worship God with gratitude in a welcoming environment to bring glory to God.
Serve youth, families, seniors and singles who need God's love and compassion.
---
Pastor Cindy's Blog
More faith inspiration is available at Pastor Cindy's Blog.